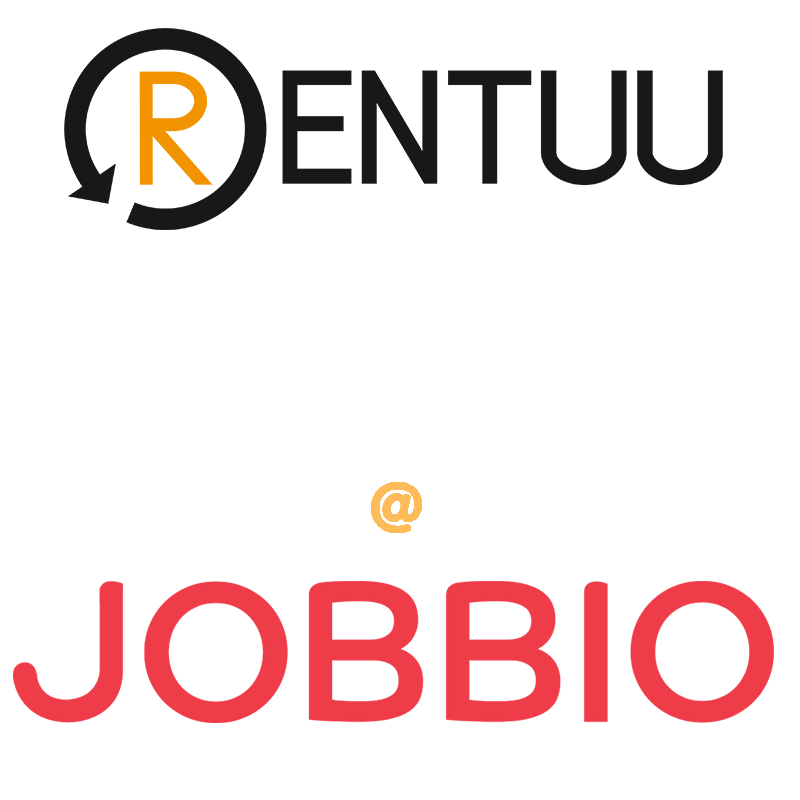 We've been to a couple of Jobbio events before. Both great. And you know why? The energy. There's nothing better than halls upon halls full of - be it recent graduates, well-versed professionals, or even those looking for a career change - individuals ready for a new challenge. Even those who are just there for a ride. The event implores a certain type of person and such is reason we keep coming back.

And this time was no exception. This event, the biggest and the best so far, was a total hit. We met an awe-inducing amount of truly remarkable people; each and everyone sincerely interested in us as a company. Which was great, especially so considering we were there to find three new Rentuu employees! 
Another reason we love jobbio
That's not the only reason the event's great, too. We've always found that, especially when you're so busy at work, it's easy to get caught in a bubble with your own ideas. Speaking to all these mirthful, inquisitive individuals, relaying the thoughts we've work on so hard - you find yourself realising new things, be it good or bad. The thing is, though, you have to embrace the bad. Not every idea is a hit and talking to energetic people with fresh brains is a great eye-opener.

We'll definitely be at the next Jobbio fair. And we know for a fact it'll be as big of a hit again, full of the same (and more) remarkable individuals.